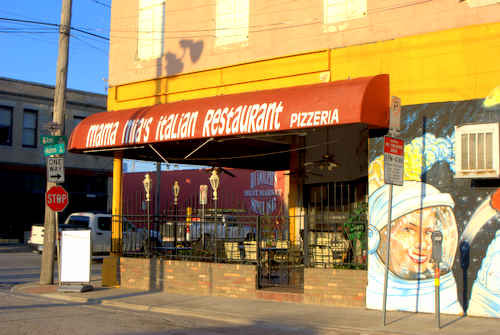 Dallas Stock Photos: This photo was taken in the Deep Ellum area of Dallas, Texas. In this area are many restaurants and night clubs.
This is a photo of Mama Mia's, an Italian restaurant and pizzeria in Deep Ellum. Years ago, this used to be a Mexican restaurant called Mansion de Blas.
Keywords: Deep Ellum area of Dallas, Deep Ellum, Texas, Elm Street in Dallas, Italian Restaurants, pizzeria photos, urban photos, city pictures, city stock photos.